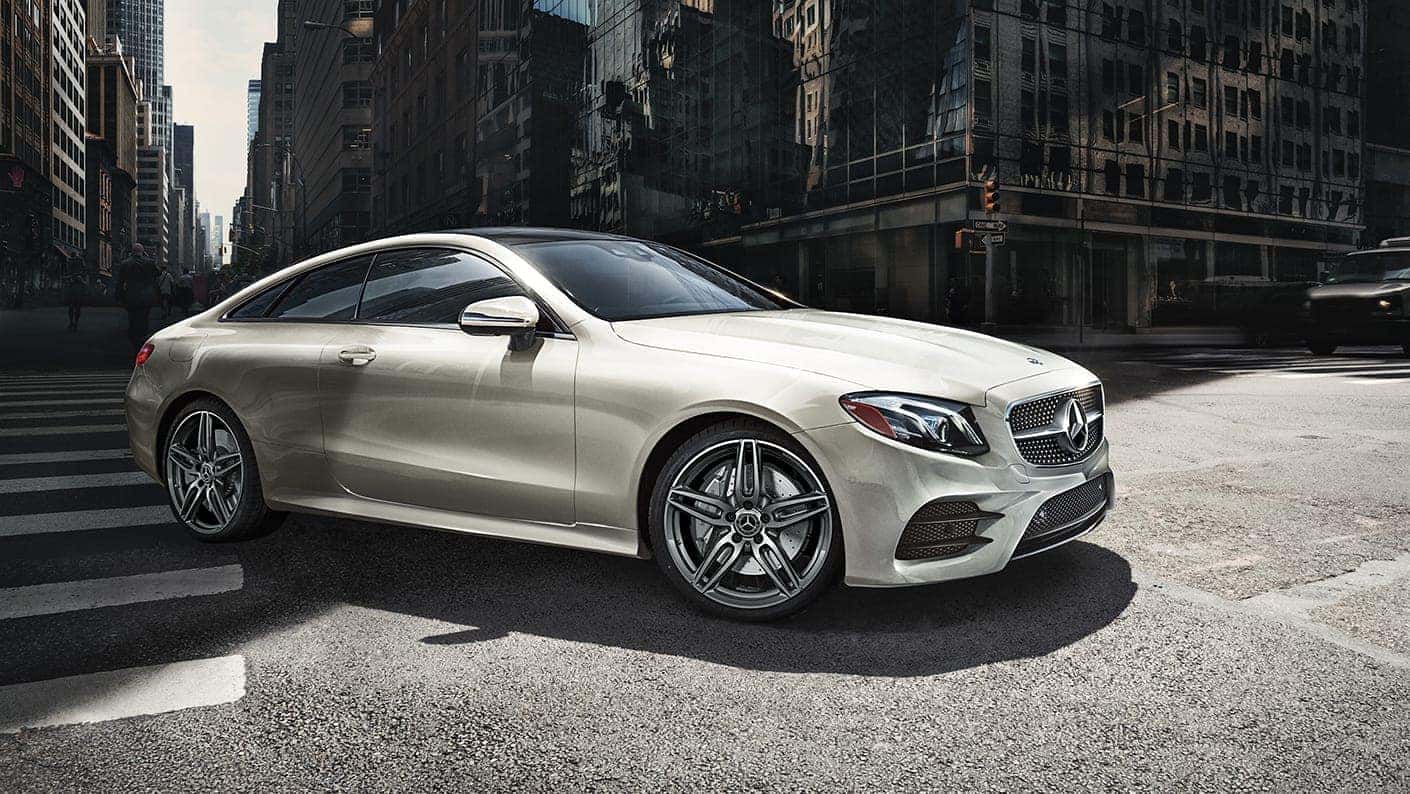 One question we're often asked is, "What's the difference between coupe and sedan models?" As you may already know, the main difference is that coupes have two doors, whereas sedans have four. What you may not know, however, is that there are other traits that set them apart from one another. Read on to learn more about coupe vs. sedan vehicles below, and decide which body style is right for you.
Sedan vs. Coupe Comparison
There are a few main differences between these two distinct body types:
Coupe vs. Sedan: Two or Four Doors
As noted above, coupes usually have two doors while sedans have four doors.
Coupe vs. Sedan: Size & Body Styling
Coupes have a sportier look than sedans, thanks to their shorter stature, longer doors, and elongated rear windows. Sedans have a more balanced profile and tend to lean more toward luxury styling, as opposed to sporty styling.
Coupe vs. Sedan: Performance
Due to their smaller size, coupes are usually lighter than sedans. This allows them to sail down Toronto highways with ease. Sedans are normally heavier by design and include more engines and comfort- or sport-oriented suspension options.
Coupe vs. Sedan: Interior Dimensions
Sedans seat five people, while coupes seat four to five people, depending on their size. Naturally, sedans are roomier and offer greater legroom and headroom in both the front and rear. Cargo space is also more generous in sedans, making your shopping trips around Markham more convenient.
Which is Right for Me, a Sedan or Coupe?
The right body style choice for you depends on what you want from your new vehicle. Are you looking for a sporty cruiser to zip around Oshawa? If so, a coupe like the Mercedes-Benz CLS might be right for you. Or, are you more interested in a luxurious and spacious vehicle for you and your family? Consider a sedan. Mercedes-Benz offers the compact A-Class and C-Class, midsize E-Class, and full-size S-Class, which offer differing levels of performance and luxury.
Find Your New Coupe or Sedan at Mercedes-Benz Durham
To sum up: sedans are larger than coupes and more focused on providing a luxury driving experience, while coupes are smaller and more performance-oriented. If you have more questions about the difference between coupe and sedan body styles, contact us online or call us at (905) 666-8805. If you're ready to take the next step, apply for financing online using our secure online form or learn more by comparing models like the Mercedes-Benz C-Class vs. E-Class! While you're hear, explore some of our fun and informative blogs about Mercedes-Benz history and Mercedes-Benz AMG® models. While you're here, be sure to explore our overview of the different advantages between a lease vs. buying!