Customer Safety is Our #1 Priority During COVID-19!

Our Response to the Coronavirus (COVID-19)
At Mercedes-Benz Durham, we're taking every precaution when it comes to the health of our customers. Read on for a thorough breakdown of all the measures we are taking to keep you safe when you shop for your next Mercedes-Benz.
How Are We Ensuring That Our Workers Know How to Keep Themselves Safe From Exposure?
We review the Ministry of Health and Durham Region Health Department guidance daily to ensure our procedures are up to date.
We regularly communicate new information and reminders to staff via email, as well as post notices on our bulletin board in the lunchroom and in-shop.
We provide verbal reminders at every meeting.
We provide constant one-on-one training and re-training to ensure that employees are following procedures.
For non-workers entering the workplace, we post information on the doors asking that anyone feeling unwell refrain from visiting the dealership.
We post information on our website for clients communicating our policies and the steps we have taken to keep our guests and employees safe.
How Are We Screening for COVID-19?
To find out if workers are well when they come to work, each day we ask every worker basic questions about their physical health and symptoms using the provincial list of COVID-19 symptoms. We also take their temperatures using a non-contact thermometer. All results are recorded on a screening checklist. Anyone registering a temperature of over 38 degrees or exhibiting any of the COVID-19 symptoms is sent home.
We review the Ministry of Health guidelines daily and update the list of COVID-19 symptoms to ensure our checklist is up to date.
How Are We Controlling the Risk of Transmission in Our Workplace?
Physical distancing and separation
We provide a plexiglass barrier for all customer-facing staff to separate them from clients.
We provide a plexiglass barrier for Admin staff where there are less than 2 meters between desks.
We require the use of a face mask or covering in all public areas and in non-public areas where a distance of 2 meters is not possible.
There is a single point of entry into the dealership for clients.
We have strict limitations on the number of guests allowed in our dealership at one time.
Service guests require an appointment and are limited in number at any given time.
We limit the number of people in the lunchroom by encouraging employees to use other available areas such as empty offices, boardrooms, etc. We also have limitations on the number of people seated at each table to ensure distance is kept.
We've implemented a "no hand-shake" policy.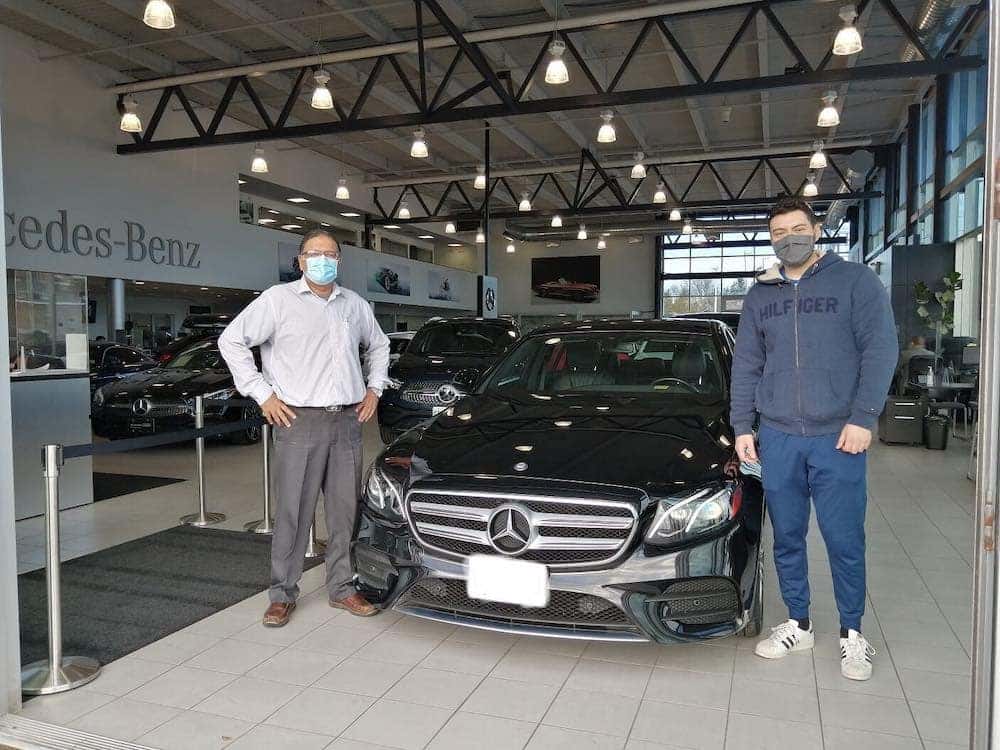 Cleaning
We've implemented enhanced cleaning and sanitization protocols within the dealership throughout the day, including all door handles, push bars, lounge furniture, and contact points.
We've set up sanitization stations throughout the dealership.
We've provided our staff with cleaning materials and make it a policy to wipe all desks and chairs in between client appointments.
All customer vehicles coming in for service are disinfected and seat and steering wheel covers are installed prior to any work being performed.
We ensure all showroom vehicles, demos, and pre-owned vehicles are disinfected and steering wheel covers are installed.
We guarantee that vehicles are sanitized after test drives or showings.
Other
We've suspended all shuttle drives until further notice.
Gloves and masks are worn by technicians.
What We Will Do if There is a Potential Case or Suspected Exposure To COVID-19 at Our Workplace?
The employee in question and any employee who was in close contact with that person will be sent home to self-isolate and asked to get a COVID-19 test. Should we be made aware of a potential case after hours, we will contact the applicable employees using our employee contact list and advise them to self-isolate until further direction is given.
Durham Region Health Department will be notified at 905- 668-7711.
We will follow the guidance provided by the Durham Region Health Department with regard to the employees who are self-isolating.
On an ongoing basis, each department is responsible for recording the names and phone numbers of visitors on a log. If there is a COVID-19 case at our workplace, contact tracing will be performed.
Do You Have Questions About Our Protocol?
If you have questions about any aspect of our current protocol to minimize the risk of COVID-19, don't hesitate to give Mercedes-Benz Durham a call at (905) 666-8805. If you'd prefer to perform your car shopping 100% remotely, be sure to explore our online shopping and home delivery options.
We're committed to meeting your needs while keeping you safe,
Mercedes-Benz Durham Team
---
---