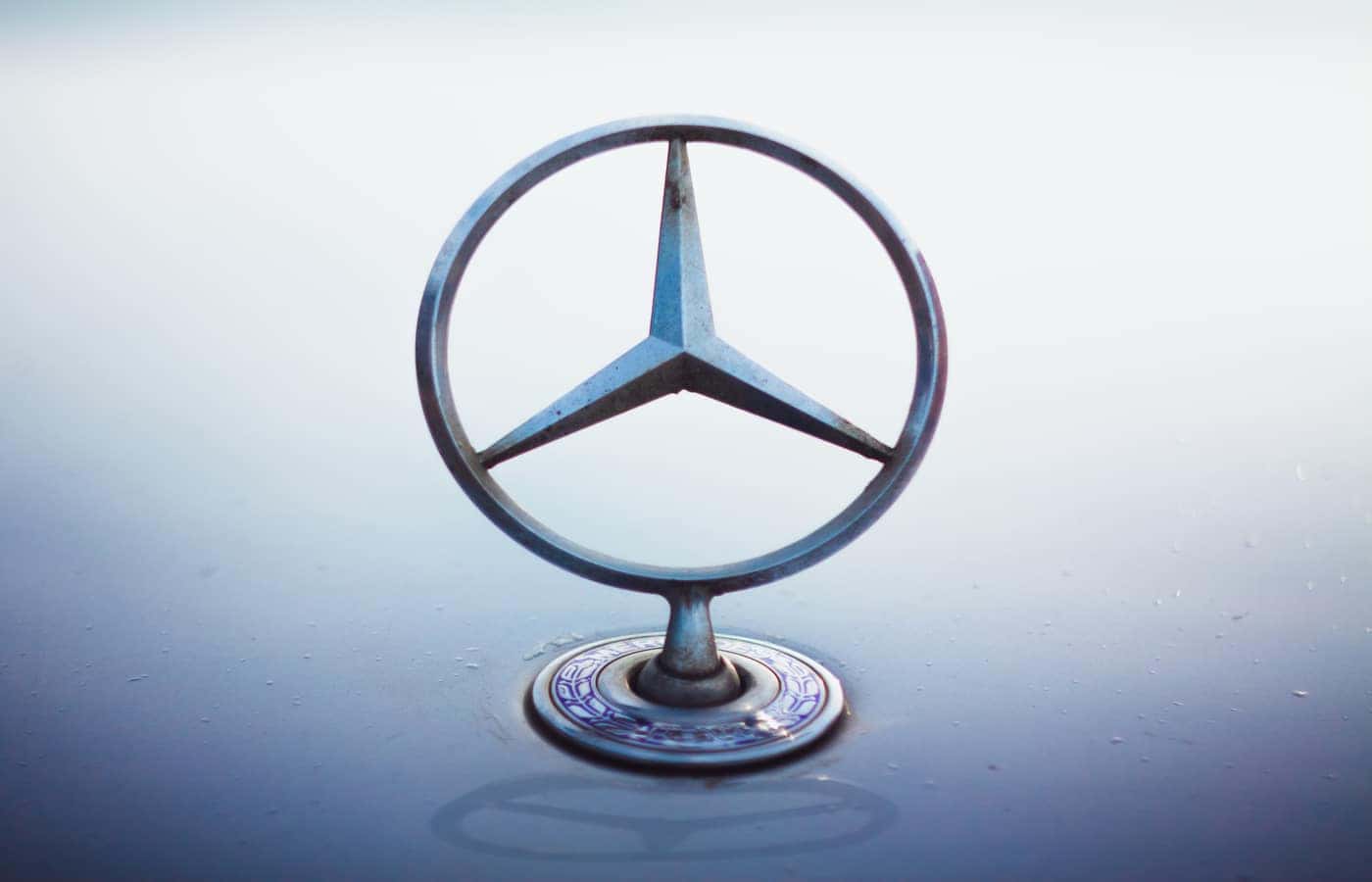 The Mercedes-Benz logo is among the most iconic. Many drivers can immediately recognize the Mercedes-Benz 3-pointed star. While it evokes the brand's reputation for high performance and luxury materials, the Mercedes-Benz logo meaning has an interesting history unto itself. Learn about what this iconic design symbolizes, as well as the deeper meaning behind the Mercedes-Benz AMG® logo that adorns the new and certified models you'll find at Mercedes-Benz Durham.
The Mercedes-Benz Logo History
In 1890, Gottlieb Daimler founded Mercedes-Benz in Germany, although it was originally called Daimler-Motoren-Gesellschaft, or "DMG". Within the same year of its founding, Wilhelm Maybach and Emil Jellinek took over the company, although Daimler's sons, Paul and Adolf remained involved for years to come.
In 1909, the two brothers were tasked with designing the brand's logo. They recalled a postcard their father had sent them in 1872 that marked the location of their home with a distinctive 3-pointed star. Soon, all DMG vehicles bore this insignia. Originally blue, a laurel border was added in 1926, and the star was changed to silver in '34.
The Mercedes-Benz Logo Meaning
The Mercedes-Benz logo is a reminder of the brand's origins in the Daimler family, a symbol of its first home, but the Mercedes-Benz 3-pointed star has a double meaning. Each point of the star represents one of the three fundamental environments that had traversed up to that point: land, sea, and air (the Daimler brothers were convinced they would conquer the then-nascent aviation industry).
What About the Mercedes-Benz AMG® Logo?
The Mercedes-Benz AMG® logo is even more complex. The right side of the logo features a valve, cam and valve spring. These are three of the most foundational engine parts and evoke the passionate craft that has gone into the acclaimed engineering of each Mercedes-Benz AMG® engine. The left side of the emblem depicts an apple tree located along a river. This scene is featured in the coat of arms for Affalterbach, the town where the Mercedes-Benz AMG® headquarters is located.
Learn More About Mercedes-Benz Vehicle with Mercedes-Benz Durham!
Now that you know how the Mercedes-Benz logo embodies the brand's history and design principles, reach out to Mercedes-Benz Durham in greater Toronto and Oshawa to understand the meaning of Mercedes-Benz quality for yourself. While you're here, don't hesitate to browse through our stock of 2020's class of Mercedes-Benz vehicles, and be sure to check out our library of blogs on other Mercedes-Benz topics!